SMC Product Configurator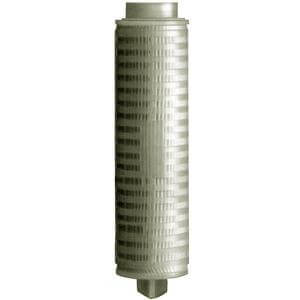 Membrane Element for Series FGH
Series FGH is a high precision, industrial filter for liquids.  Particle generation in the housing has been eliminated by using stainless steel 316 and PTFE for the wetted material and adopting a clamp ring system.  Elements for the FGH are manufactured in a clean room (Class M 5.5) ensuring high cleanliness and high quality.  The FGH is available with a HEPO II element (filtration efficiency 99% or more), or a membrane element (filtration efficiency 99.9% or more).
Membrane element
Filtration accuracy of 0.2 or 0.4?m (99.9% efficiency)
Long filtration life
Downloads
The part number needs to be complete in order to view/download CAD Models.
Model does not exist, please email customer.service@airlinehyd.com with the complete part number, CAD file format and version required.