SMC Product Configurator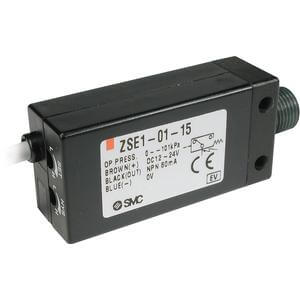 ZSE1, Compact Pressure Switch, For ZM Vacuum System
The ZSE1 series is a compact, vacuum pressure switch available in a single setting with hysteresis adjustment, a double setting/ double output type or an analog output type with hysteresis adjustment. The ZSE1 is lightweight and the optional plug-in connector makes wiring easy and simple.
Downloads
The part number needs to be complete in order to view/download CAD Models.
Model does not exist, please email customer.service@airlinehyd.com with the complete part number, CAD file format and version required.